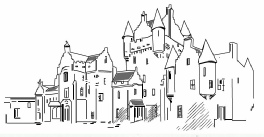 Ayton Castle Shoot and Stabling
Ayton Castle enjoys excellent shooting along the Eye Water. Find out more about the Ayton Castle shoot here.
The Ayton Castle Stables are also home to over 20 horses of the highest calibre. Run by Richard Telford and Jane Walker. See here for further information about the Ayton Castle Stables and Ashton Equestrian.
Richard Telford can be contacted on 07930 316234 or email richardtelford@hotmail.co.uk